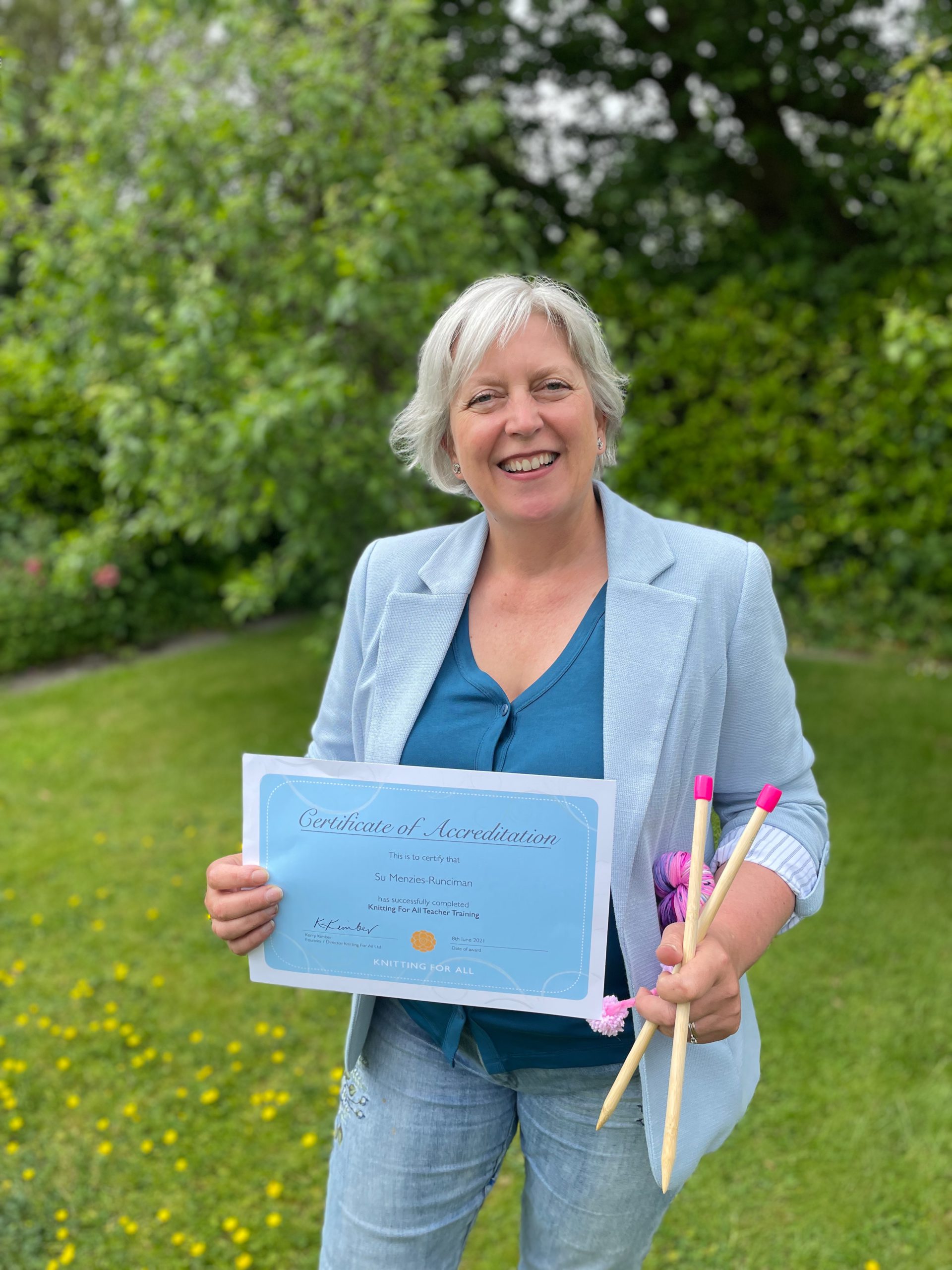 About Su
An experienced knitter Su is also an accredited Knitting for All teacher and is in the process of becoming a Master Hand Knitter.
"I love improving my own learning as well as inspiring others, especially the younger generations!"
Su holds regular Knitting 101 classes on Tuesday afternoons at Cedar Farm in Mawdesley, Lancashire as well as Summer classes which are a great way to learn to knit with your smaller person - keep an eye out to book classes and workshops!
If you would like to book Su to run a workshop please use the contact form to get in touch and Su will arrange a time for a chat.
Su is also a professional artist - to see Su's artwork header to Su Melville Art, or follow @SuMelvilleArt on FaceBook and Instagram.